The Victorian Supershow sets up camp at its new home at Melbourne Showgrounds from February 11 to 16.
With more caravans, pop tops, camper-trailers, fifth wheelers, motorhomes, campervans, (including brand-new releases), accessories, destinations information, innovation, expert advice, family fun and adventure than ever before.
For mums and dads there are stacks of prizes and giveaways, cooking demonstrations and seminars.
The Supershow Ambassador Geoff Coxy Cox says, "I've been involved with the Supershow for years and it just keeps getting better and better. The Showgrounds in Flemington are the perfect spot for Melbourne's premier DIY holiday event. I'm looking forward to opening the new seminar stage, that's the most fun for me, getting the opportunity to personally meet the families who watch Coxy's Big Break."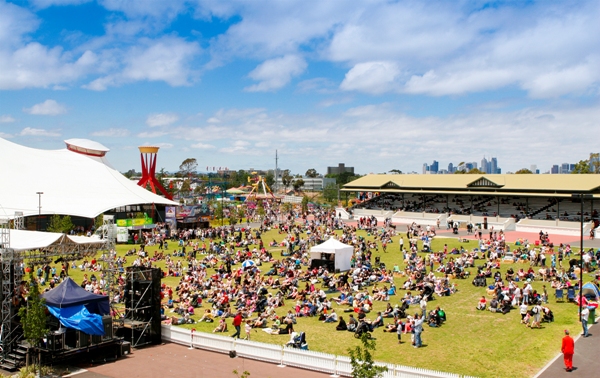 One lucky family will tow away a brand spanking new Nova Metrolink Family Caravan worth more than $48,000 in the legendary Go Make Some Memories Passport to Freedom Competition. Second prize is an Avan Weekender model with rear tent, valued at more than $12,000. All up more than $64,000 in prizes will be given away. And Peter Spida Everitt will be on the Great Australian Cooking Stage, showcasing his hidden cooking secrets, saving you time and money when travelling Australia.
Not forgetting the kids, the Caravanning Explorers Club will include giveaways and show bags plus one child will take home an awesome Caravan Cubbie valued at more than $2000. For our older friends we understand the Supershow is massive – over 60,000 square metres of exhibition space – so the AL-KO shuttle buggies will be on hand to get you round the show freely.
CEO of the Caravan Industry Association Victoria, Rob Lucas, says the Supershow's new venue is the start of a new era for the 61 year-old event. "The unprecedented popularity of previous shows left the old location bursting at the seams. This year we had no choice but to move to a bigger venue. The Showgrounds are the perfect location, with ample parking, public transport and above all abundant room for our wonderful exhibitors, as you can imagine caravans take up a lot of room," says Mr Lucas.
Caravanning and touring is a booming industry, with more than 22,000 RVs manufactured Australia wide last year, which is four times the number produced 20 years ago, as more and more Australians choose to explore the wonderful holiday destinations in their own backyard.